Liquidation Frequently Asked Questions
Working to limit the costs of complete guest room renovations, our furniture, fixtures, and equipment (FF&E) liquidation services are among the most comprehensive in the industry. As professional liquidators, we understand the unique challenges of hotel owners and managers and have structured our process to eliminate obstacles and to facilitate financial benefits.
How does our hotel furniture liquidation work?
Relying on a systematic, streamlined, personalized approach, we handle every step of liquidating unwanted or unneeded hotel furniture and decor. It is our goal to quickly empty your guest rooms and help you move through your renovation without unnecessary delays.
We understand that your hotel is unique and has its own needs. Working within your timeline and budget constraints, we construct a timely schedule of furniture liquidation that has proven to be both highly effective and affordable. Using tried-and-true techniques and materials, our crews work to protect your floors, walls and doors from damage. Quick, friendly and skilled, each member of our team exemplifies our commitment to superior customer care with every project.
We provide free quotes, personal to your hotel, with a cost breakdown. In addition, we provide on-site assessments that include walkthroughs for regional hotels, resorts, and motels in the Southern California area. However, if you are located out of state, we provide remote business solutions with the same services and savings as our local partners.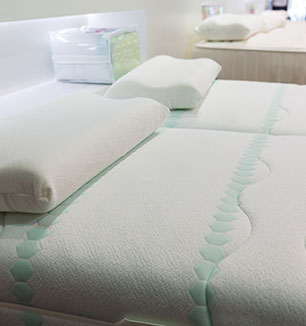 What do we liquidate?
From mattresses to floor lamps, from TVs to lounge chairs, we'll help you completely remove any and all furniture from your hotel, allowing you to enjoy savings while remaining environmentally friendly. 
We strive to give mattresses and hotel furniture a second chance at a useful life through our mattress recycling program, and furniture repurposing. We believe in doing all we can to reduce our environmental impact. Our programs put recycled furniture and mattresses back into hotels and keep them out of landfills.
We cater to four and five star hotels and pass the inventory on to independently owned and operated hotels, motels, and resorts. We liquidate, repurpose, and resell a wide array of mattress brands, furniture sets, TVs, appliances, air conditioning units, and more. Not to mention, we provide nationwide shipping and installation.
Ready to start your project? Contact our liquidation consultant team to find out more or to schedule your no-obligation appointment now.
Which locations do we service?
We service hotels, motels, resorts, and more all across the United States with our coast-to-coast installation. We come to you. Our installation teams are experienced in increasing turnaround time to make sure your hotel's rooms are ready for guests as soon as possible.
Whether rotating out older inventory, or closing the doors for a final time, our hotel furniture liquidation experience is known for its efficiency and professionalism. Hotel Services, Inc. offers full mattress and hotel furniture, fixtures, and equipment liquidation services, helping hotel owners quickly move inventory.
How does our process affect your guests?
When we are liquidating your hotel, or installing furniture into your guest rooms, our team works quickly, on a schedule, and wears uniformed shirts so they are easily identified. They are friendly and do their best to stay out of the way of your guests.
How does pricing work?
Most hotel furniture liquidators give you a price based off of how many hours their crew works for you. With Hotel Services Inc., our cost is per item not per hour. That way, it's tailored to your budget and your needs.
Our crew of professional liquidators will make every hotel furniture liquidation project run smoothly and efficiently. With the years of experience that we have in this industry, our systematic execution on every project gives us the opportunity to maximize the turn around time, effectiveness, and your money.
Additional Services: